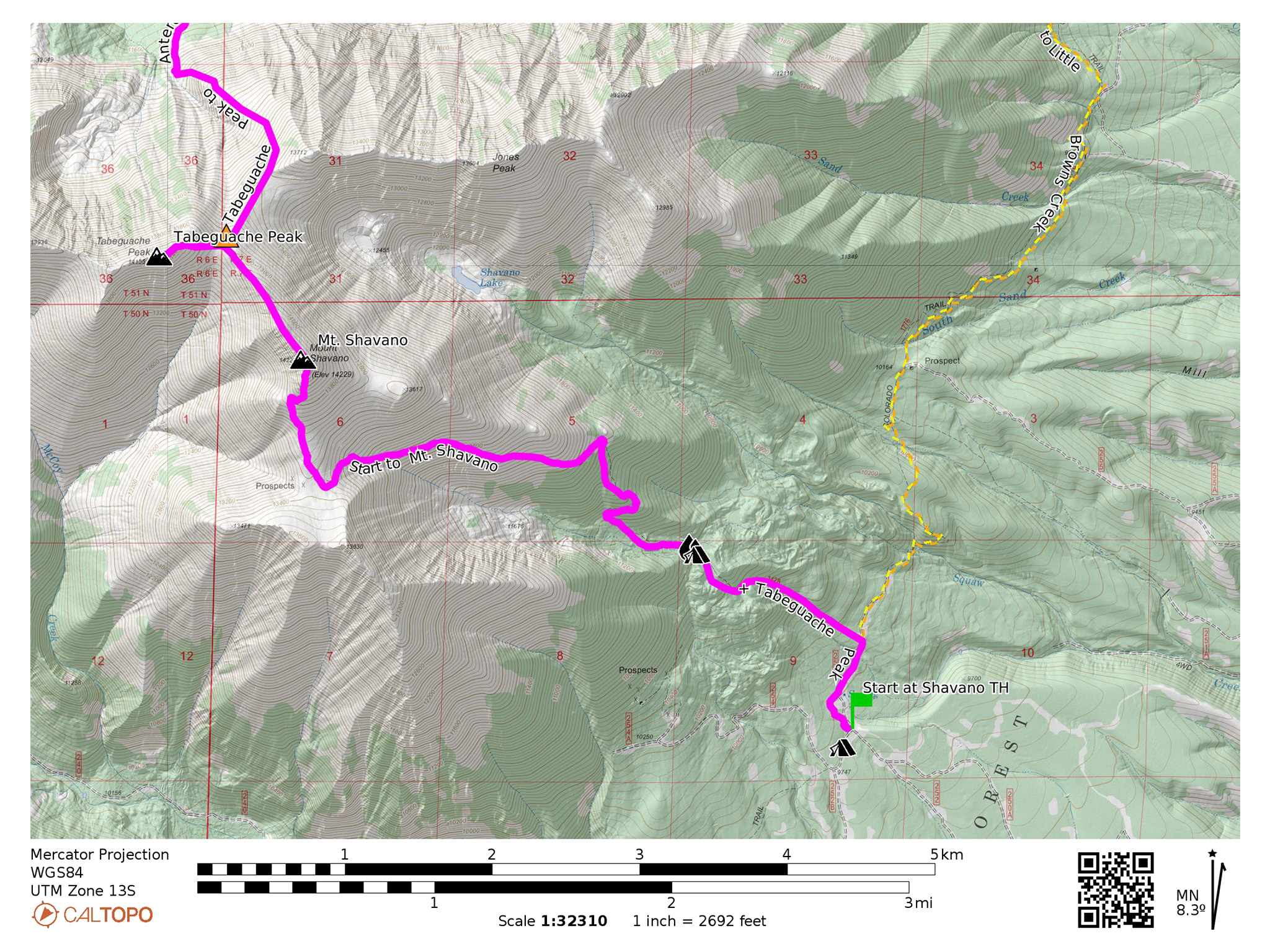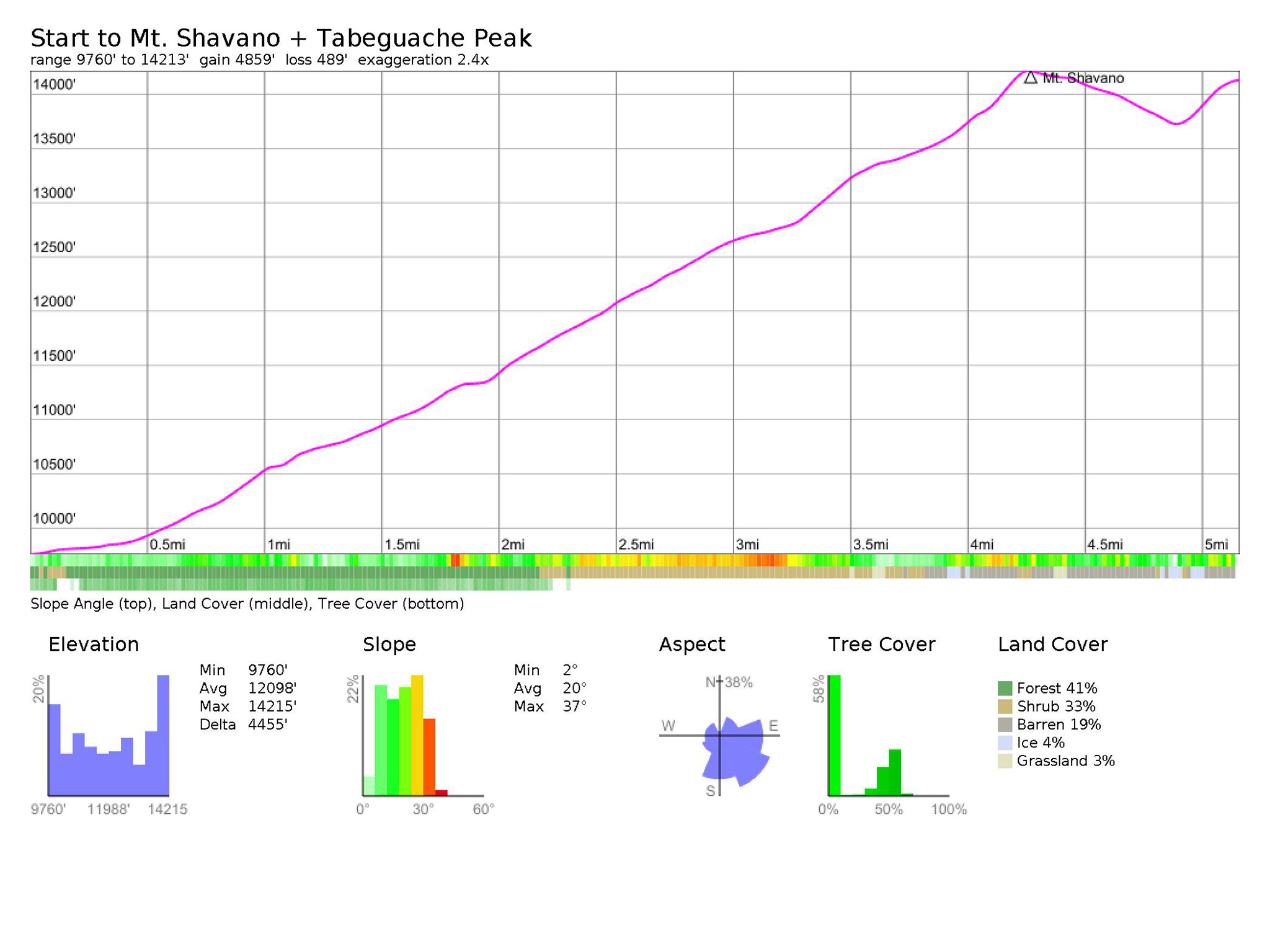 Even in your early morning grogginess, you should be able to feel the excitement and anticipation! This first section is on great trail and mild Class 2 terrain to bag two 14ers in less than 6 miles. A good introduction before the real difficulties start!
The start of our line is at the Shavano Trailhead on Section 14 of the Colorado Trail. Ample parking is available and if you're doing a car shuttle, this is a good place to leave a car a few days (take the usual precautions)
Nolan's 14 Line Stats
Nolan's 14 Line
Take the standard East Slopes route to the summit of Mt. Shavano (14ers.com route description). The route is rated Class 2, and route finding should be pretty easy going.
Starting on the Colorado Trail, take the Mt. Shavano Trail west until past treeline. The trail will start to fade a bit, and some easy talus hopping will get you to the top of Mt. Shavano. Extensive trail work is planned in these upper sections. Once on Shavano, it's a mile or so additional talus hopping (Class 2) to the summit of Tabeguache Peak.
Slowlans Alternative
None.
Water
Bring water from the start
A seasonal creek runs alongside the trail up Mt. Shavano (38.60782,-106.20925).
Next water source will be after you get down from Tabeguache Peak at Browns Creek (38.64345,-106.24849)
Camping
Copious amounts of camping spots are available at the Shavano trailhead (38.59674,-106.19674) as well as on the road leading up to the trailhead. These sites will be fairly busy on a summer day.
A small campsite, complete with close creek access is available up the Shavano Trail, at around 10,800′ (38.60736,-106.20870). This would be the last realistic campsite until after you summit Shavano and Tabeguache, and descend into Brown's Creek (38.64324,-106.24844).
Bailing/Resupply
Reverse the direction you came and go back to the Shavano TH.
Dropping down to Brown's Creek north after summiting Tabeguache is also an option, but would be more difficult terrain, and a much longer distance back to the Shavano TH.
Skipping
Beginning at the Shavano Trailhead, stay on the Colorado Trail heading north, rather than turning west onto the Mt. Shavano Trail (38.60215,-106.19582).
Continue hiking north on the Colorado Trail, until you reach Little Browns Creek Trail (38.66190,-106.17976). This is a different trail than the Brown's Creek Trail. Take Little Browns Creek Trail west.
Little Browns Creek Trail will terminate and join the Nolan's 14 route at the CR 278 4WD track (38.66198,-106.24999).